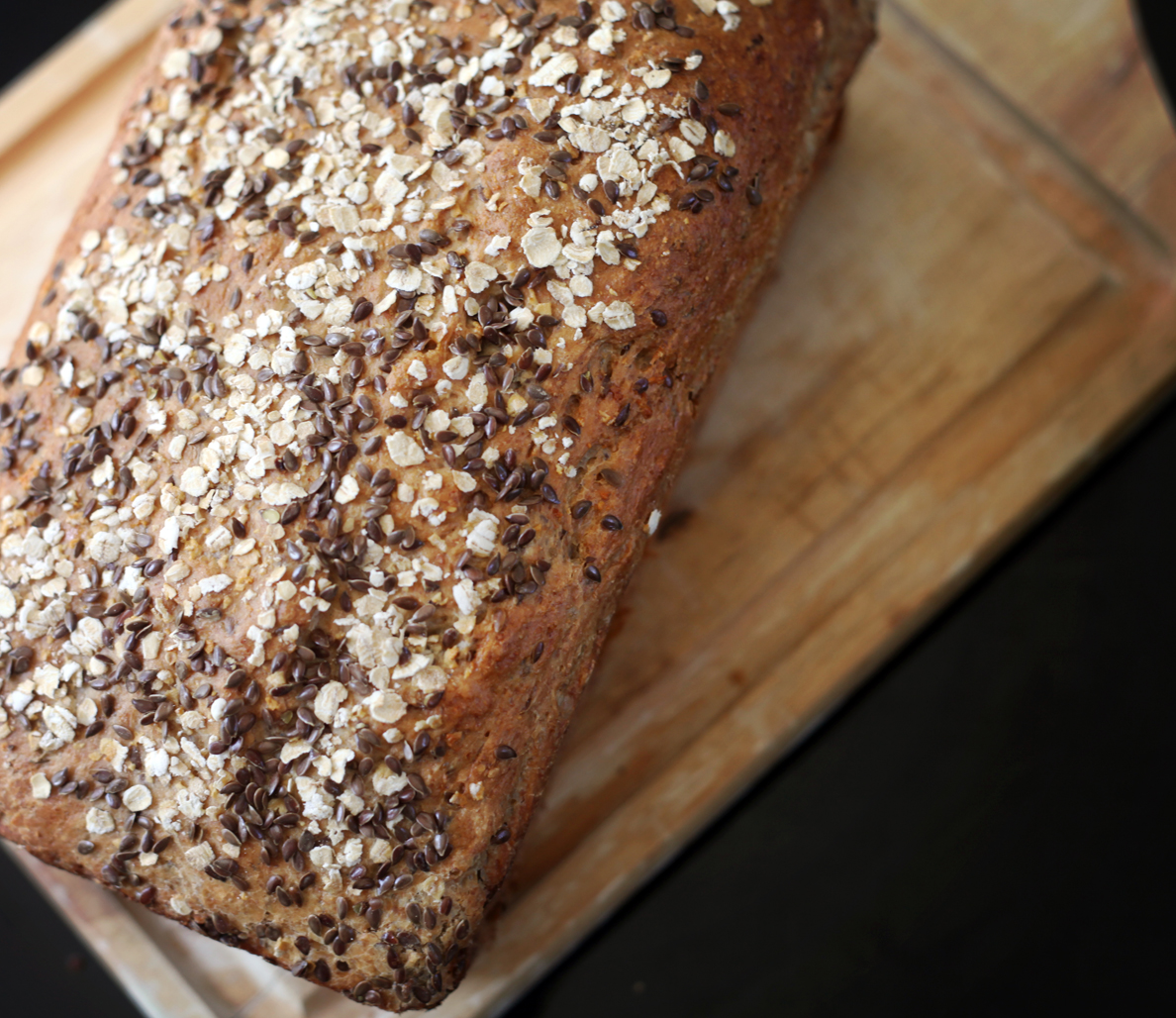 1/4 cup The Grain Market Flax Seeds
1 large egg
1 tablespoon butter OR margarine
3 tablespoons honey
1/4 cup water
1/2 cup milk
1 teaspoon salt
1 (2-1/4 tsp.) envelope Yeast
1-1/4 cups whole wheat flour
1-1/2 to 1-3/4 cups all-purpose flour
Combine 1 cup all-purpose flour, whole wheat flour, undissolved yeast, and salt in a large mixer bowl. 
Heat milk, water, honey, and butter until warm (120° to 130°F). Add to flour mixture. 
Beat 2 minutes at medium speed of electric mixer, scraping bowl occasionally. 
Add egg, flax seeds, and 1/2 cup flour; beat 2 minutes at high speed. 
Stir in enough remaining flour to make a soft dough. 
Knead on lightly floured surface until smooth and elastic, about 8 to 10 minutes. 
Cover; let rest 10 minutes.
Roll dough to 12 x 8-inch rectangle. Beginning on short end, roll up tightly. Pinch seam and ends to seal. Place, seam side down, in greased 8 -1/2 x 4-1/2 -inch loaf pan. 
Cover; let rise about 1-1/2 hours.
Bake at 350°F for 30 to 35 minutes or until done. Remove from pan; cool on wire rack.