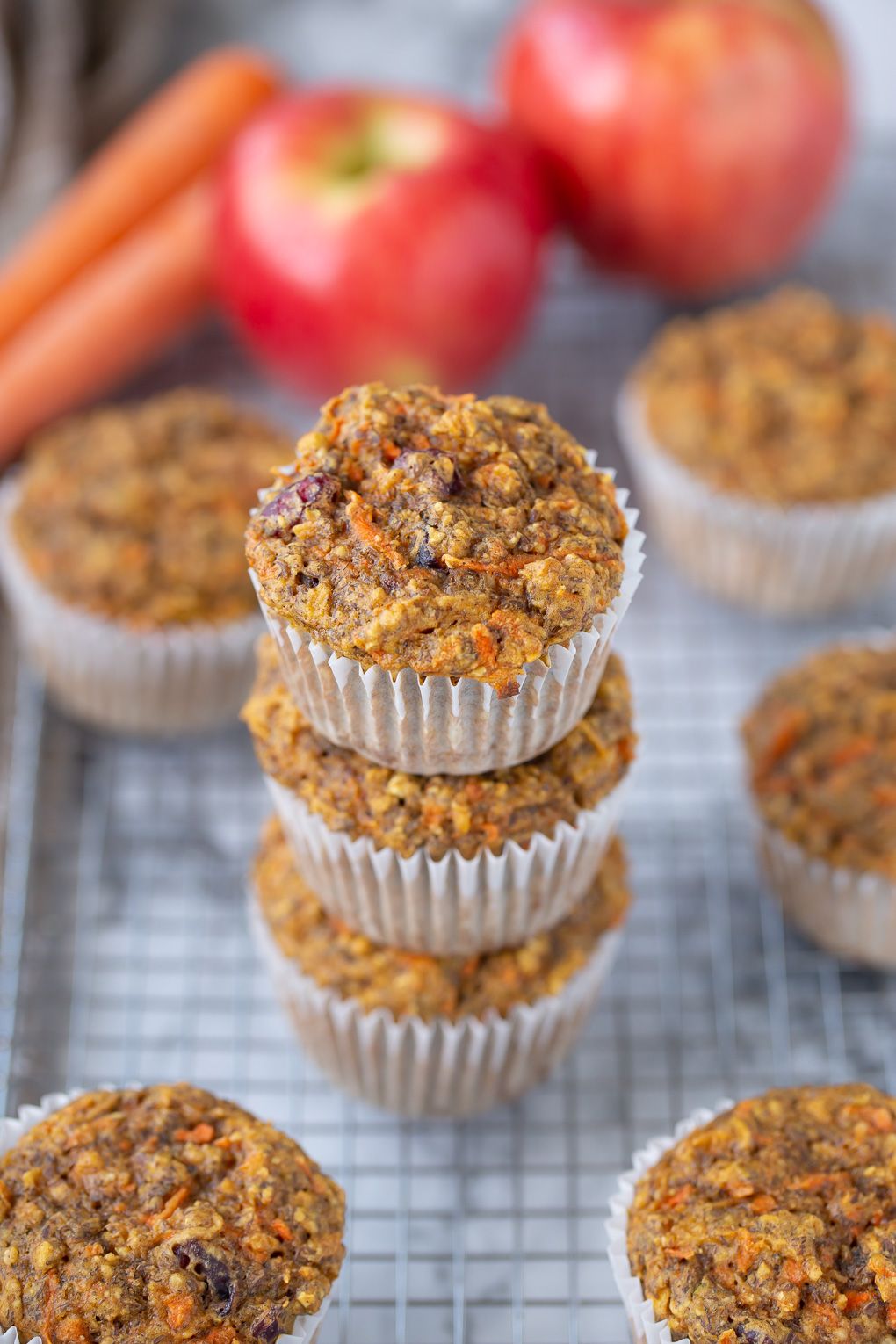 3/4 cup The Grain Market Flax seed, ground fine
1 1/2 cups all purpose flour
3/4 cup The Grain Market Rolled Oats, ground fine
3/4 cup brown sugar
1 1/4 tsp vanilla
2 tsp baking soda
1 tsp baking powder
2 tsp ground cinnamon
1 tsp salt
3/4 cup milk of choice
2 eggs slightly beaten
3 tbsp canola oil
1 1/2 cups of shredded carrots
2 apples shredded
1/4 cup raisins
Preheat oven to 350. 
Combine all wet ingredients, set aside. 
Combine all dry ingredients and mix well.
Slowly add wet ingredients and mix until combines. Stir in apples, carrots, and raisins. Let sit for 3-5 minutes. 
Place mixture in prepared muffin tin. 
Bake at 350 for 15 minutes or until muffin feels firm on the top.