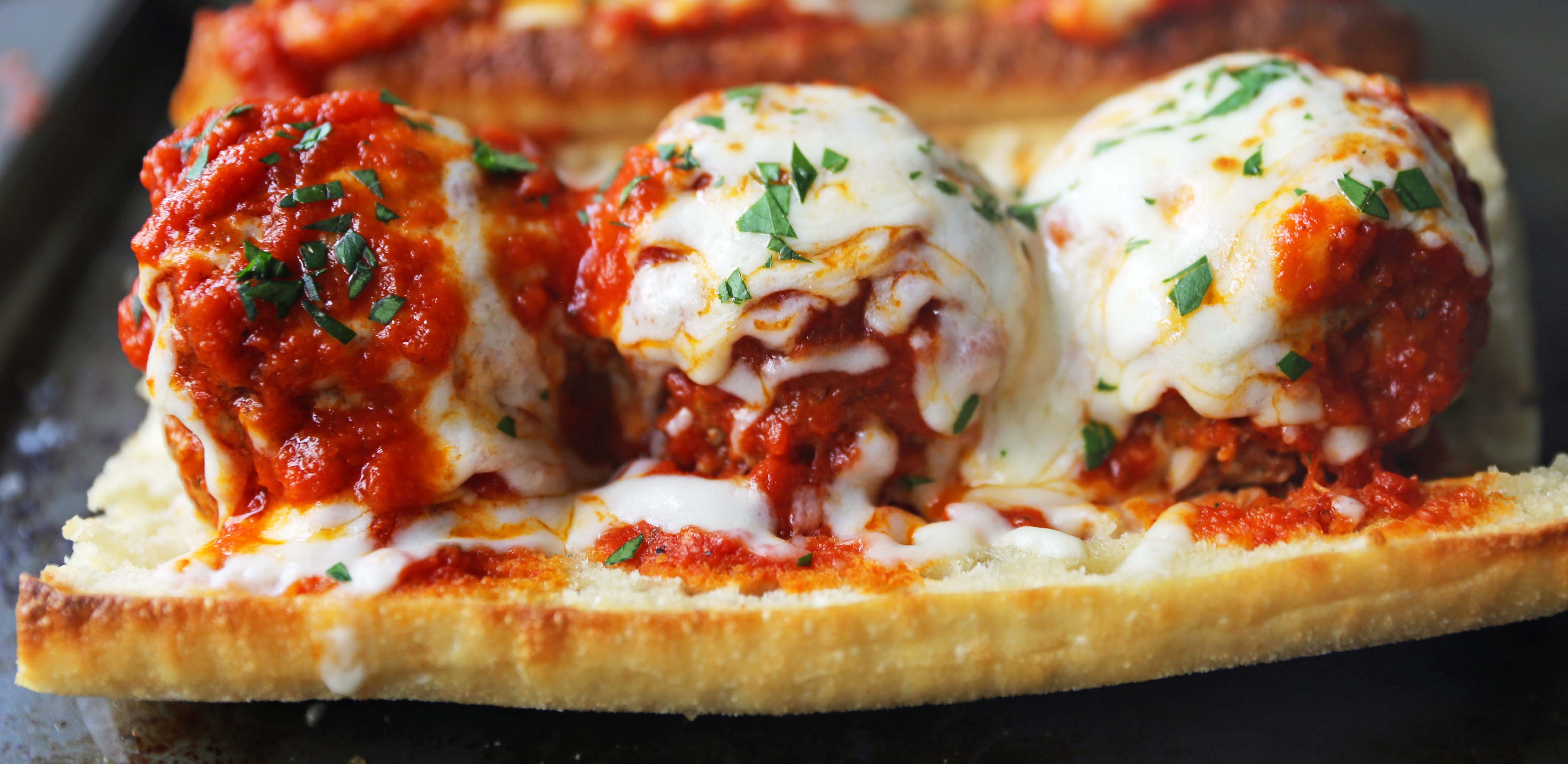 2 cans chickpeas or 3 cups, drained and rinsed
1/4 cup ground, The Grain Market Flax Seed
1/2 cup water
1/4 cup slightly chopped, The Grain Market Rolled Oats
1/4 cup nutritional yeast
2 tsp onion powder
2 tsp garlic powder
1 tsp Italian seasoning
1/2 tsp basil
1/2 tsp salt
1/2 tsp pepper
oil for frying
Combine ground flaxseed with 1/2 cup water. Let rest 5 minutes.
Mash chickpeas using a potato masher.
Add all remaining ingredients and mix using hands.
Form into 1 inch balls.
Place each ball in hot oil and fry until golden brown or bake at 400 degrees for 30 minutes rotating once. 
Pour favorite spaghetti sauce over meatballs and warm through.
Serve on your favorite buns, garnish with fresh basil and red pepper flakes. Enjoy!!