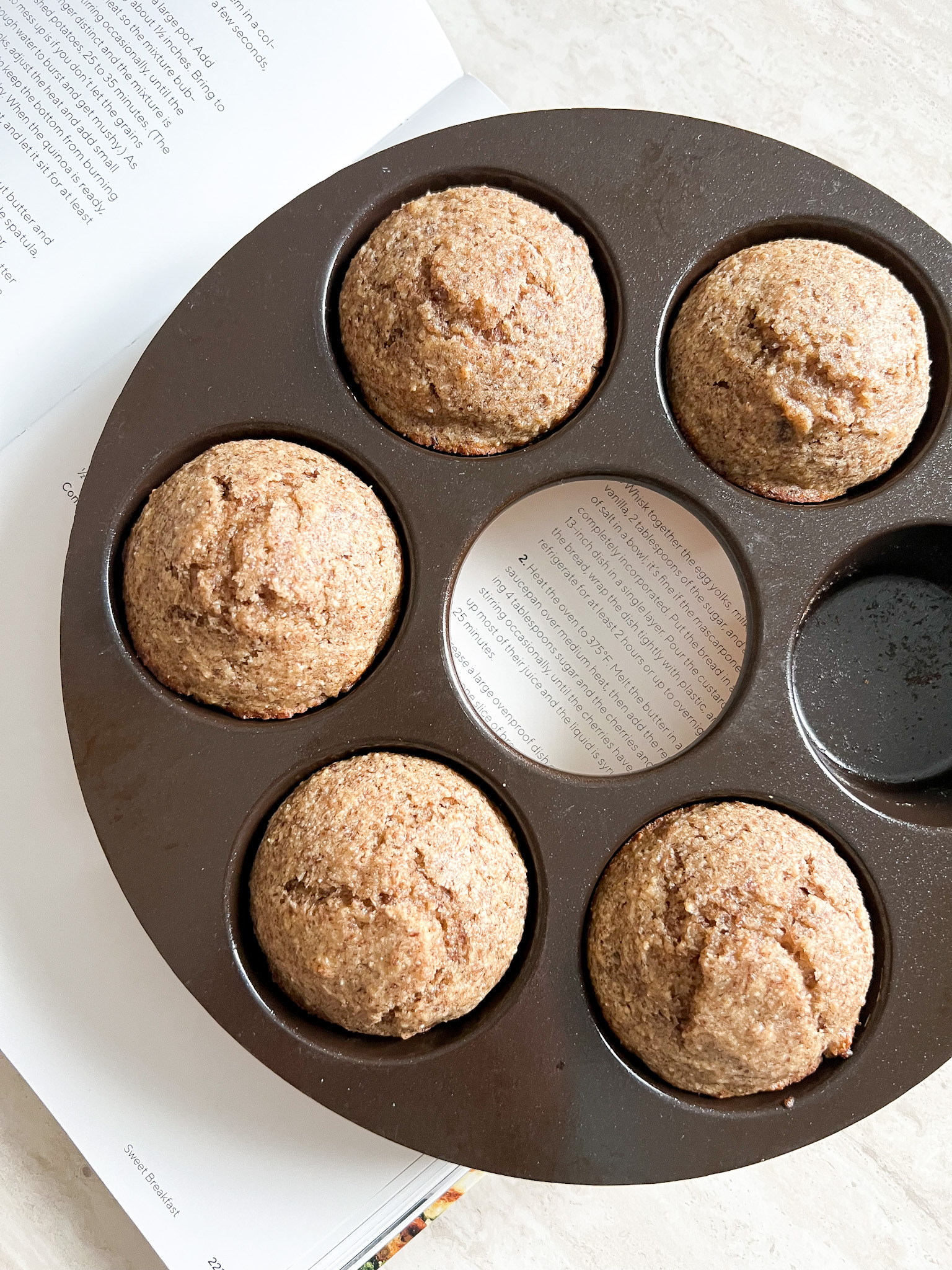 1 cup whole wheat flour
1 cup The Grain Market Rolled Oats, ground
1 cup The Grain Market Flax Seed, ground
2 teaspoons baking powder
1/2 teaspoon salt
1/2 teaspoon cinnamon
1 cup sugar
1/2 cup apple sauce
2 eggs
1 teaspoon vanilla
1 cup almond milk
1/2 teaspoon apple cider vinegar
Preheat the oven to 375 degrees. 
In a large mixing bowl combine dry ingredients and mix well. 
In a small cup combine the almond milk and apple cider vinegar and let rest. 
To the dry ingredients add the remaining ingredients including the almond milk mixture. 
Place a large spoonful into a prepared muffin tin. 
Bake for 10 - 12 minutes or until firm to the touch. 
Store the leftover muffin mix in the refrigerator for 5 - 6 weeks. Do not stir the mixture before using out of the fridge. 
Enjoy!