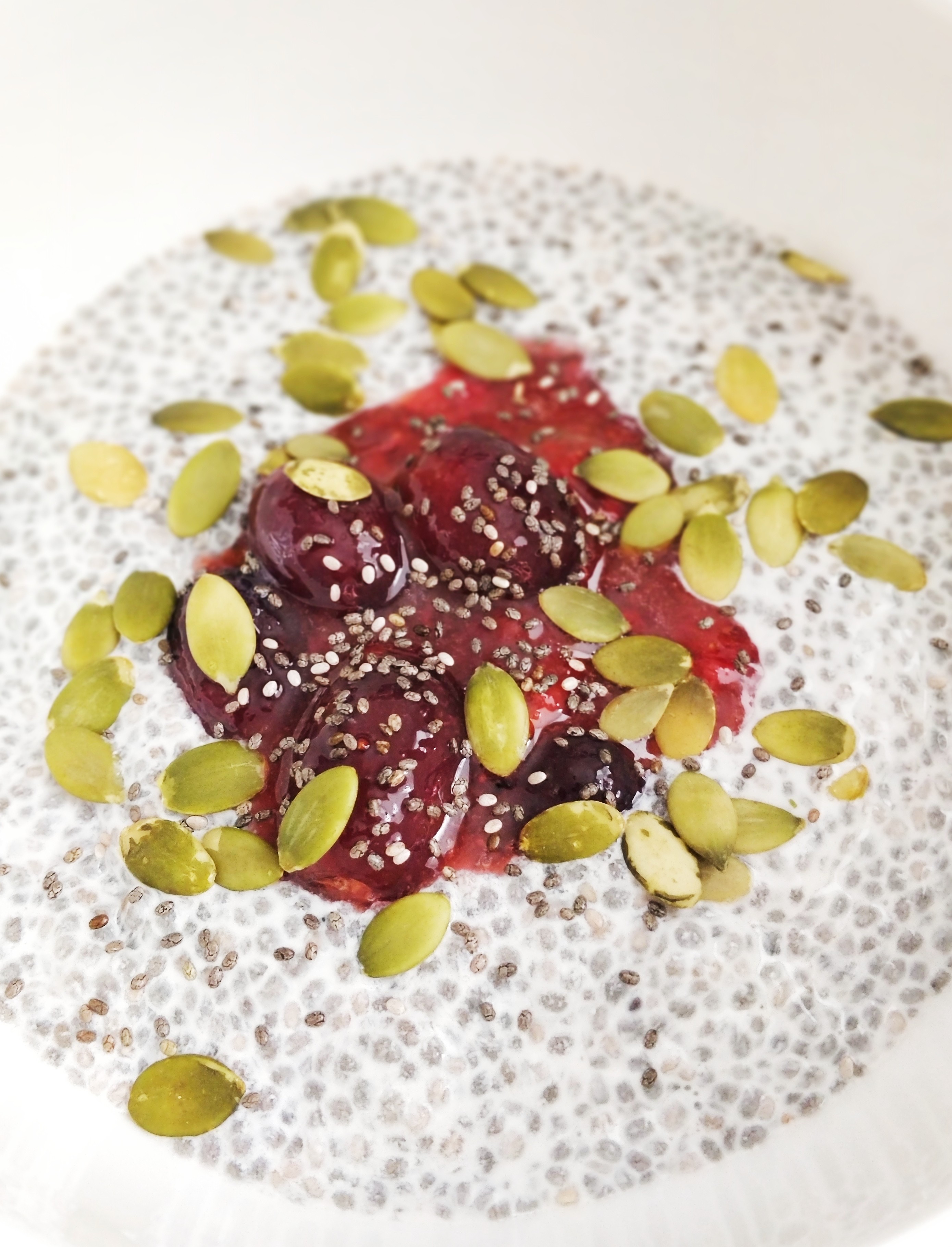 3 tablespoons The Grain Market Chia Seeds
1 cup milk of choice
1 teaspoon vanilla
1 tablespoon strawberry preserve
1/2 cup red grapes
In a small mason jar combine chia seeds, milk and vanilla.
Shake for 2-3 minutes.
Place in the refrigerator over night.
In the morning combine the strawberry preserves and grapes in a microwave safe dish.
Microwave for 30 second. Stir and microwave for 30 more seconds.
Pour chia mixture in a bowl. Top with grape mixture and garnish with chia and pumpkin seeds.