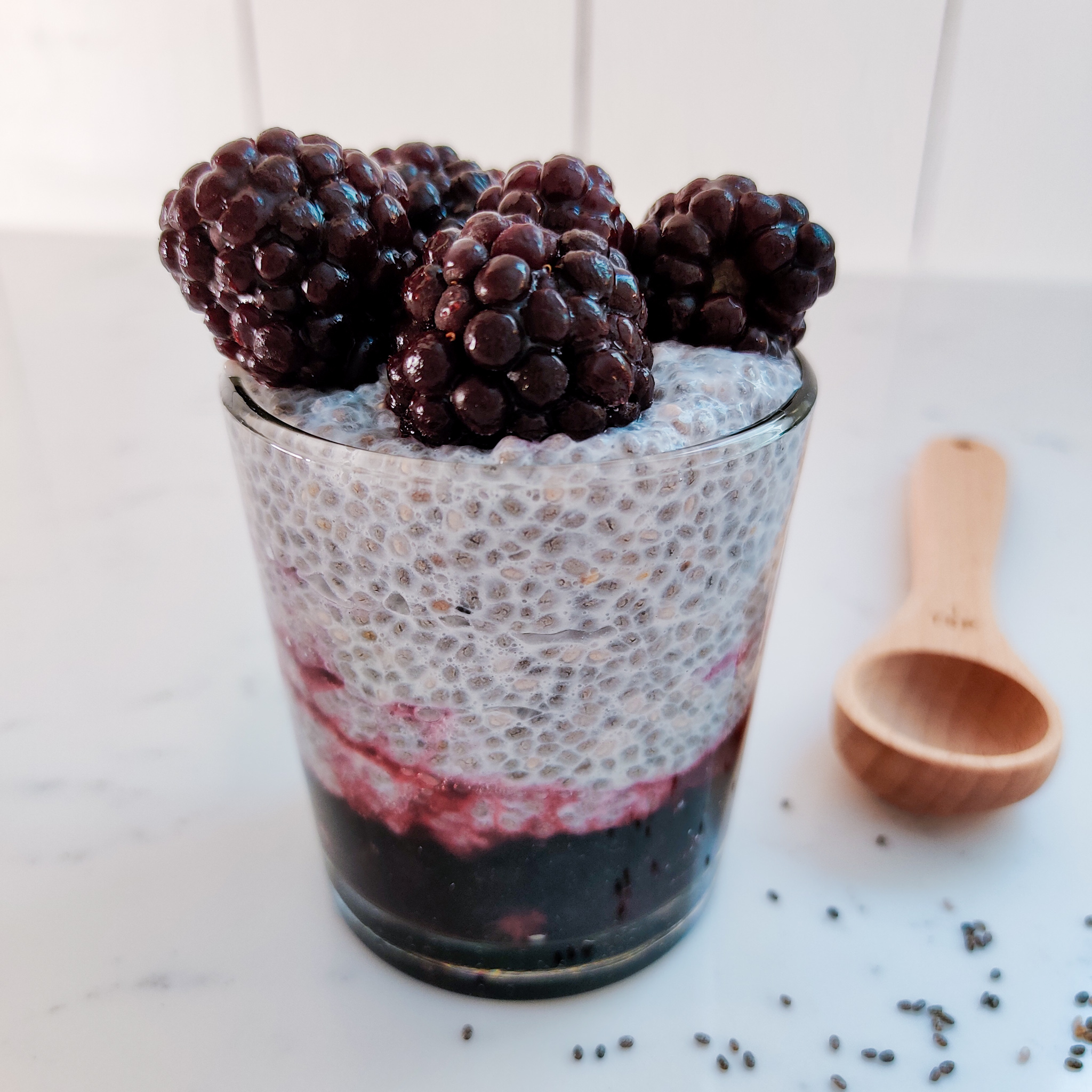 1 cup blackberries
1/4 cup The Grain Market Chia Seeds
1 cup of almond milk
1 tsp vanilla
1 tsp maple syrup
Combine chia seeds, vanilla, maple syrup and almond milk in a glass jar and shake well for 5 minutes. Place in refrigerator overnight.
Place 1/2 of the blackberries in the bottom of a jar and smash with a fork until jam-like. 
Pour chia mixture on top, then garnish with remaining berries. 
Enjoy!