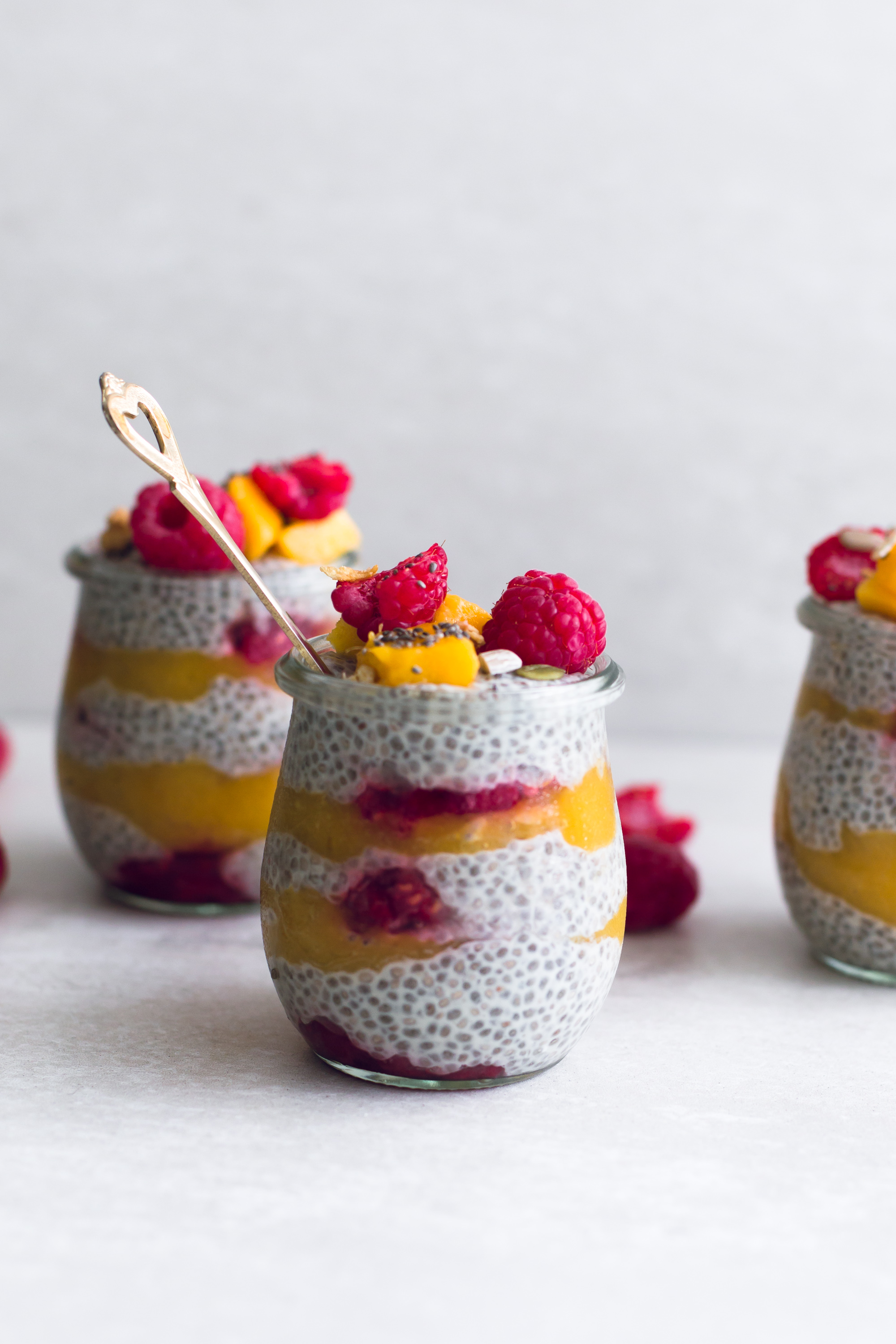 2 teaspoon Maple Syrup
1/2 cup fresh Raspberries
1 Mango
6 tablespoons The Grain Market Chia Seeds
1 teaspoon Pure Vanilla Extract
Pinch of Sea Salt
1 1/2 tablespoons Maple Syrup or Agave Nectar
1 1/2 cups Almond Milk 
In a measuring  bowl, combine Milk, Maple Syrup, Sea Salt, Vanilla and Chia Seeds. Stir well and leave to set in the fridge overnight. 
Once your pudding is ready and before assembling, purée Mango. 
Combine Raspberries and Maple Syrup in a bowl and crush lightly with a fork. 
Layer Chia Seed Pudding, Mango puree and Raspberries in a dish. Assemble 2 layers of each. 
Enjoy!