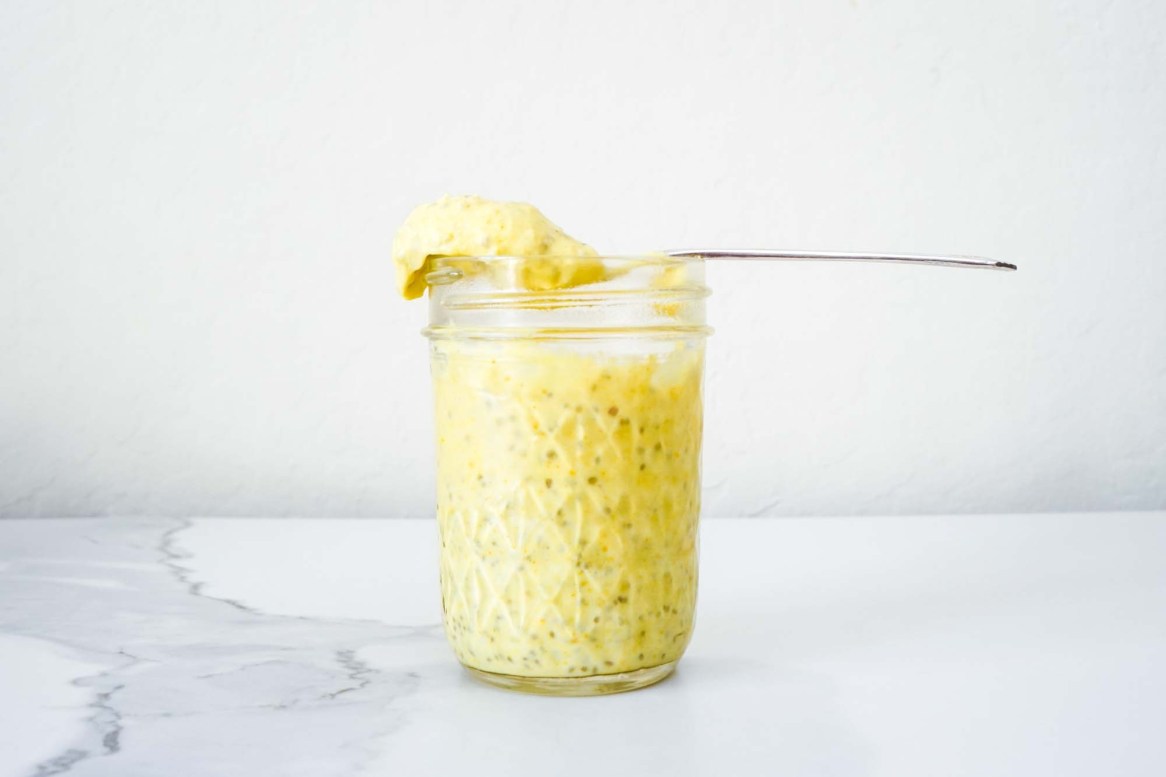 3 tbsp The Grain Market Chia Seeds (5 to 6 tbsp thick  pudding)
1/4 tsp turmeric
a good pinch of salt
3 tbsp sugar
1/4 cup  water optional
15 oz can full fat coconut milk (1.5 cups)
Juice of 2 large lemons
Zest of a large lemon
Blend the lemon zest, juice, coconut milk, water, sweetener, salt and turmeric until well combined. 
Add chia seeds and pulse once or twice to distribute the chia seeds well.
Taste and adjust flavor for sweetness.  Add more lemon juice or zest to taste, mix well.
Pour the mixture into glasses. Chill overnight in the refrigerator. Garnish with whipped coconut cream and lemon zest and serve.