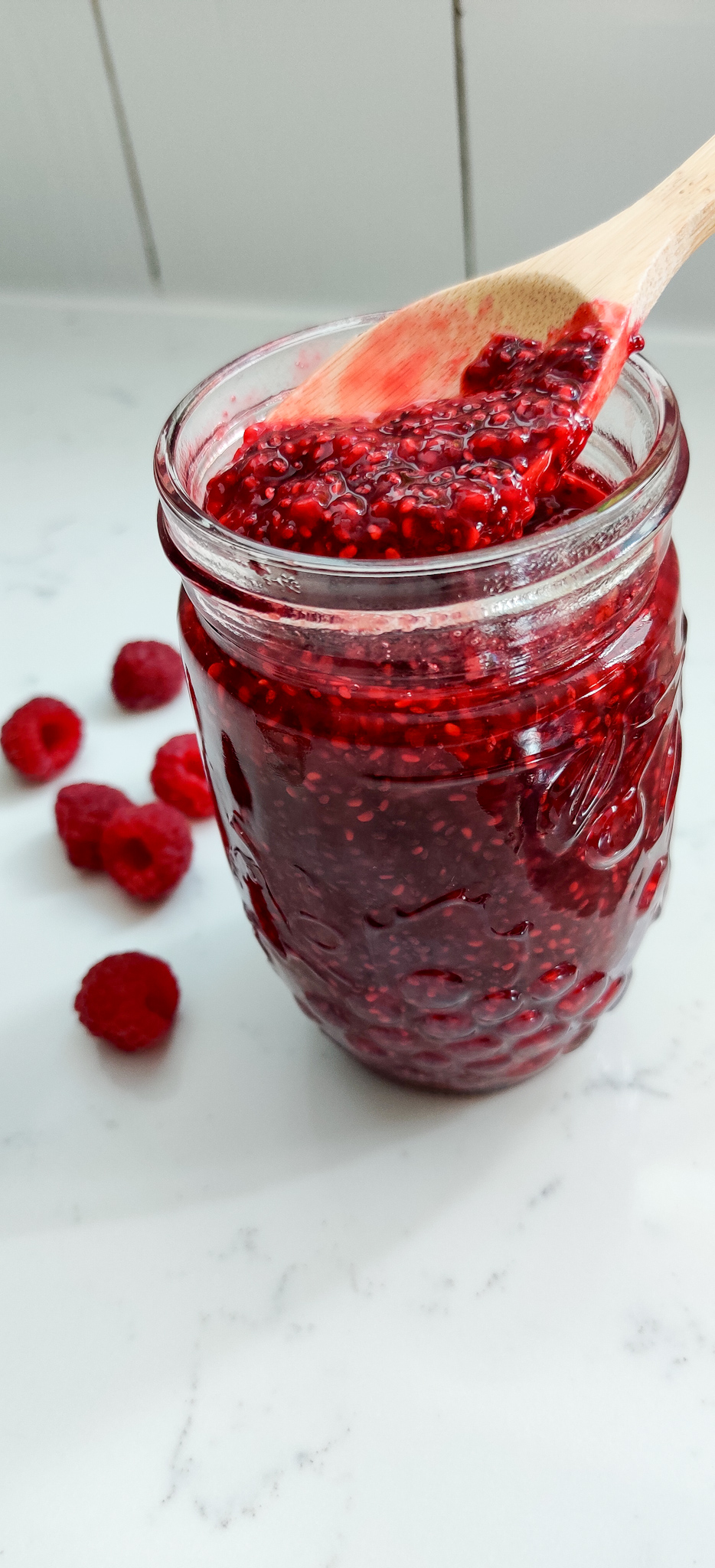 4 heaping cups fresh raspberries, rinsed well
1/2 cup honey
1/4 cup The Grain Market Chia Seeds
On medium-high heat began cooking raspberries in a medium saucepan. 
Using a wooden spoon slowly began breaking the berries down while they are cooking. 
When mixture reaches a boil add honey. Continue to boil for 2 minutes.
Add chia seeds and continue to boil for 2 minutes. 
Turn off heat and let the mixture rest for 5 minutes. 
Place in jars and let cool completely
Enjoy!