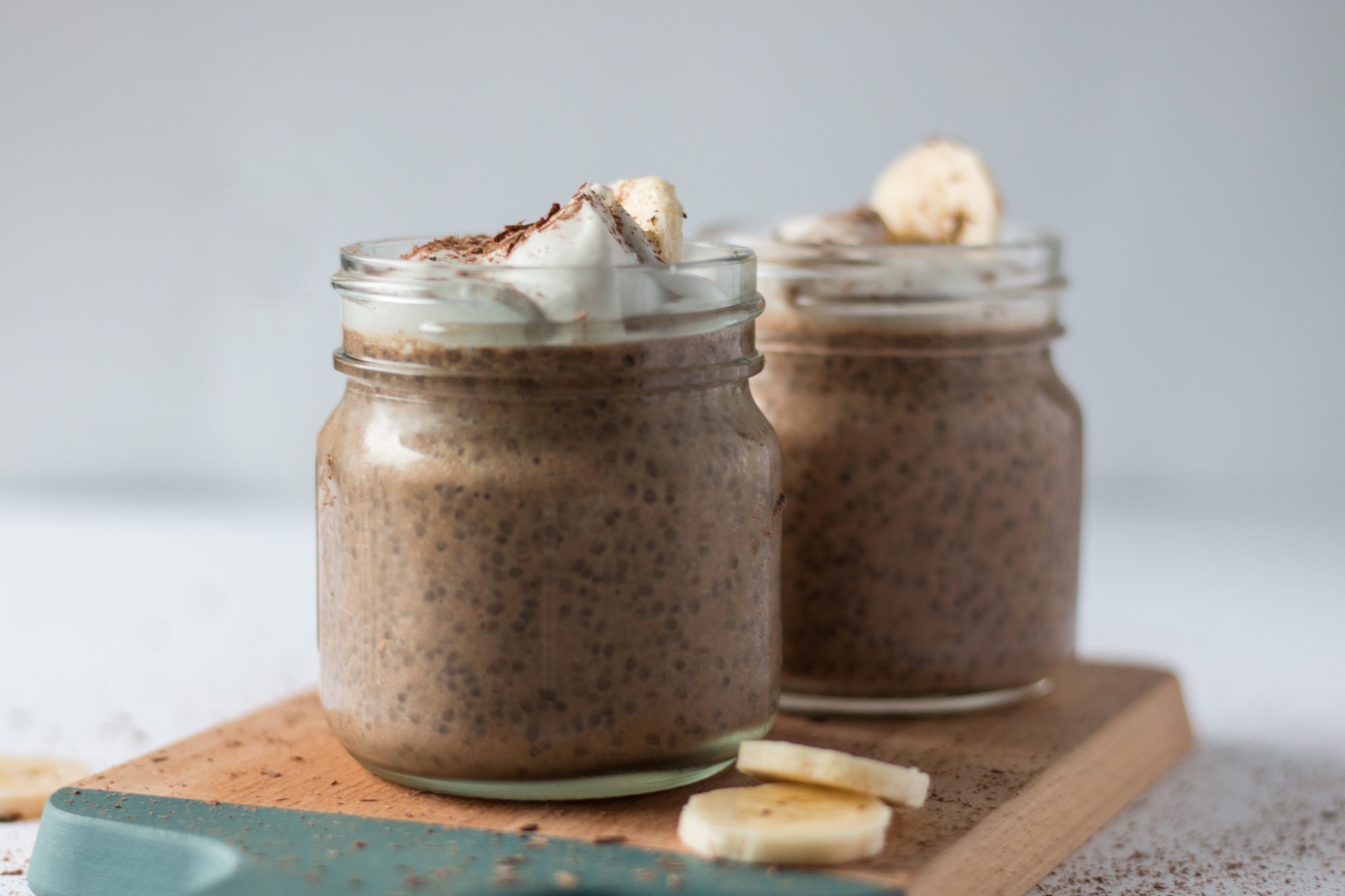 1/4 cup The Grain Market Chia Seeds
1 cup almond chocolate milk or chocolate milk of choice
1/2 banana to garnish
In a small jar combine chia seeds and chocolate milk. Place lid on jar and shake well. Shake a few more times before placing jar in the refrigerator.
In the morning stir and garnish with sliced banana.
Enjoy!!