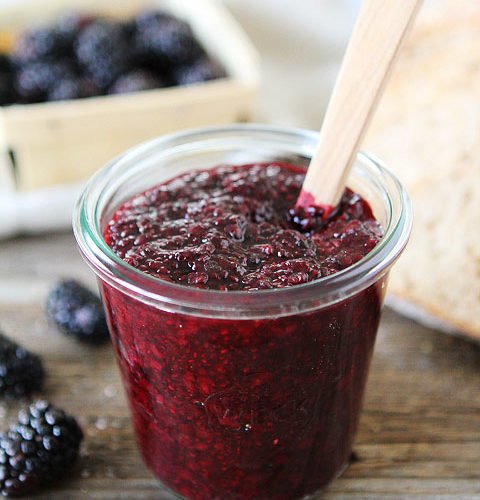 ½ tsp Lemon Juice
2-3 tbsp The Grain Market Chia Seeds
1 tbsp Maple Syrup
¼ cup Filtered Water
3 cups Fresh Blackberries Berries
Add the Berries, Water, and Maple Syrup to a nonstick saucepan. 
Bring the mixture to a boil over medium, heat, then reduce the heat to medium-low and simmer for 10-12 minutes, stirring occasionally. Try to "mash" some of the berries as you stir, though the heat should break them up as well. 
Remove the pot from the heat and add The Grain Market Chia Seeds to the pot; mix until well incorporated, then let sit for 5-10 minutes. 
Finally, stir in the juice of ½ of a Lemon, and transfer the mixture to a glass jar. 
Use as desired, and store in the refrigerator for 7-14 days.