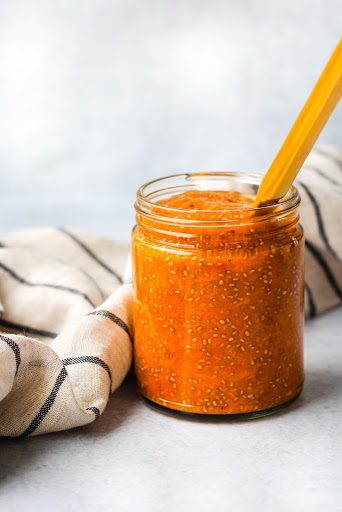 1/2 teaspoon cinnamon (optional)
1 Tablespoon The Grain Market Chia Seeds
2 Tablespoons honey (see note for vegan instructions)
½ tsp lemon Juice
1/4 cup water
2 cups chopped fresh apricots (~5-6 apricots, pitted)
Add the apricots, water, lemon juice, and honey to a large saucepan over medium-high heat.
Cook until the apricots start to soften and break down (5-8 minutes).
Use the back of a fork, or a potato masher, to crush the apricots into a smooth paste.
Add the chia and cinnamon, and cook for about 3 minutes, until mixture is thickened.
Remove pot from heat and allow the jam to cool and set.